Coaching is the process where a coach/an expert/an individual supports you to make a change, learn something, or help you achieve your goals in life, either personally or professionally.
The role of a coach is to help you find the answers to all the problems you face by sharing with you their experience and expertise. they use conversational techniques including questioning, active listening, observation, and reflecting to help you gain self-awareness, and gives you the space to understand how to move forward.
Overall, coaching is raising awareness and responsibility to unlock potential and maximize performance.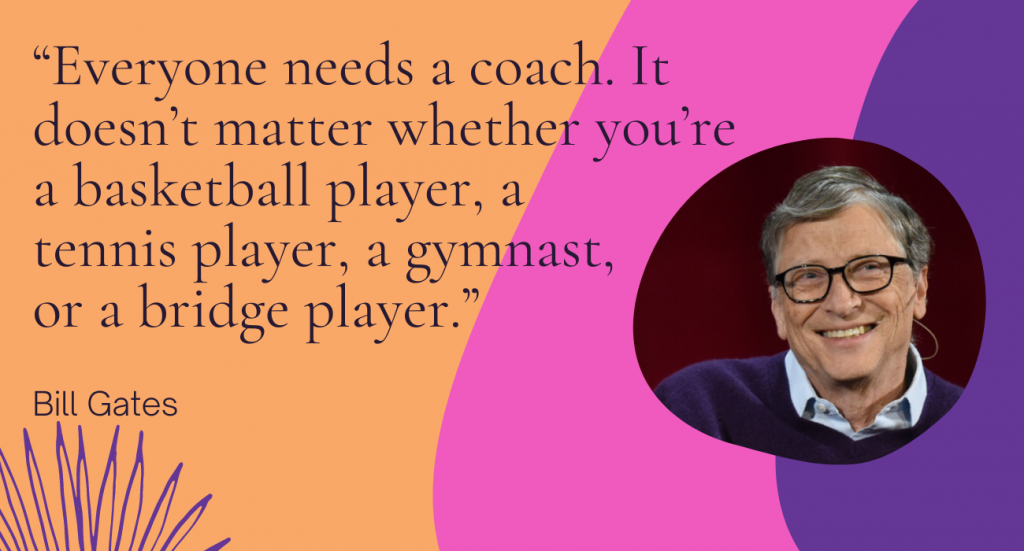 For the same reasons you would need a coach if you were a sports player, everyone could use a coach and should hire one to go further & faster in life.
Coaching is the best way to help you establish and act toward achieving your goals as it gives you support and guidance, increases your adaptability, and makes you focus on the future.
It can help you in all aspects of your life: while building your career, improving your skills, making relationships, or even in your personal life. Therefore, coaching should be an important part of anyone's day-to-day life.
Even coaches themselves have a coach because they keep on learning to serve at best their audience. To conclude, everyone who wants to grow should have a coach to some extent.
"People don't only use a coach when there is a problem with their technique; they understand that no matter how good their technique is, there is always room for improvement." John Perry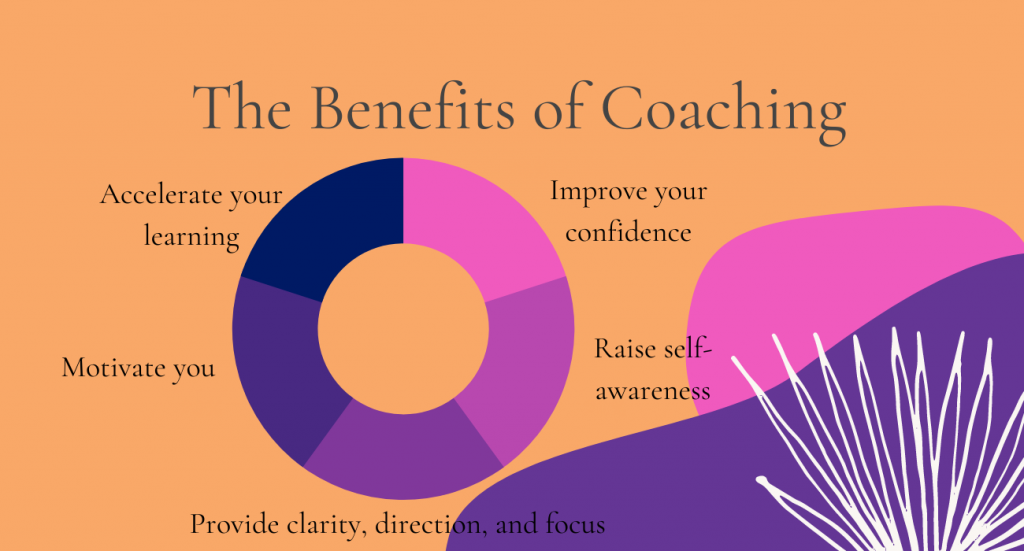 Whether your aim is for personal or professional development, dedicating time and space to get help from a coach will help you in many ways:
Improve your confidence: it reminds you that you are worth it and you don't need external validation about your worthiness, showing you that you can do things and pushing you outside of your comfort zone.
Raise self-awareness: and make you understand and change certain behaviors: coaches understand patterns, and your emotional triggers, to help you make the necessary changes to reach your objective.
"Insanity is doing the same thing over and over and expecting different results." Albert Einstein
Provide clarity, direction, and focus: not having a clear objective may get you sidetracked. The coach clarifies your goals and makes them easy to focus on and achieve.
Motivate you and offer accountability to help you define your purpose: the "fire" that fuels perseverance and determination. It gives you endless energy driving you to achieve even the most challenging goals.
Accelerate your learning: it also gives you the ability to execute more quickly and helps you navigate around the pitfalls.
Before You Start Searching for a Coach
The first thing you need to do before starting your search is to ask yourself whether you are open to change or willing to engage in the reflection and do an action when necessary.
Second, you need to know what type of coach you are looking for, whether someone to help you advance in your career, your relationships, or even your personal life.
Third, coaching always involves feedback, and you need to be open to feedback and use it as guidance to grow.
The Main Criteria of a Good Coach
Experience and expertise: A good coach is a coach who needs to be experienced. Although certificates may help the coach have some basic skills and some tools specifically for coaching, only having the right experience and commitment to making an impact and helping you will differentiate a coach from another.
Resonate with you: as coaching is all about you, a successful coaching session should be with a coach whose style and philosophy resonate with you. After all, no matter what coaching skills he has, he won't be able to unlock your potential if he can't put himself in your shoes. After all, coaching is about human communication and interaction, and only an expert can help you achieve your goals.
Trust: trust is the main component of every human relationship. It can be held as the most basic of all coaching elements. It encourages people to share their vulnerabilities with the coach, who can turn those insights into potent tools to embrace newer beliefs and behaviors
Testimonials: these testimonials highlight the role that coaching can play in allowing individuals to know their strengths, and recognize ways to use them to grow. It also shows the experience of the coach in the transformation and helps you have an idea about what to expect.
The toolkit: they are forms, worksheets, or exercises, to be given to the client to help them know themselves, and to move forward. Therefore, the tools can support the coach, because they have a particular purpose in mind, which will lead to a more specific coaching session and a better outcome.
Learning and growth mindset: mindsets are powerful. They can be deeply ingrained and difficult to change. A growth mindset is an ability and capability to grow and improve over time. Life coaching is all about growth. However, how can a coach help you grow if he doesn't have a growth mindset?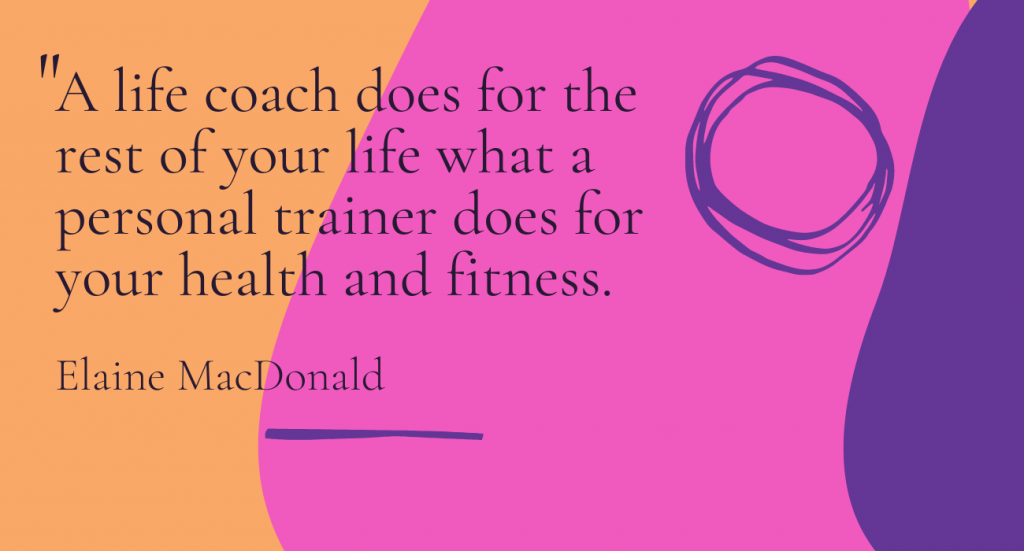 Find them online: you can simply start googling coaching websites.
Directories: there are plenty of coach directories online, like Noomii or others
Referrals: you can always count on referrals from family and friends.
Coaching communities, and social media: these are the communities where you can talk about your job and ask questions. Coach Tribe is a community of coaching, they have more than 30 coaches from more than 15 countries.
You can also visit online coaching platforms like Coach Tribe that allow you access to quality coaches, through a safe and secure platform. Coach Tribe is a directory that has testimonials from people who helped them change their lives.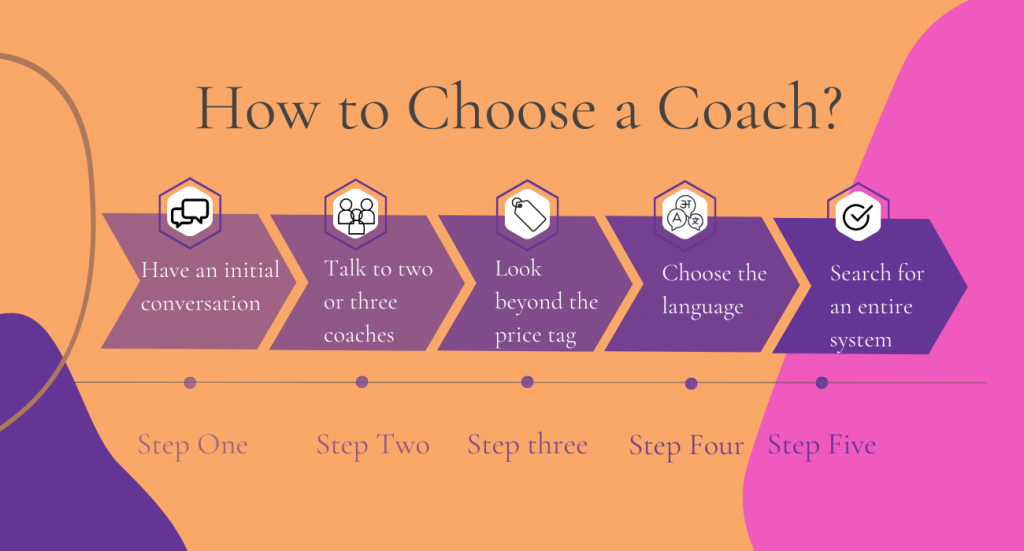 Have an initial conversation with your coach: you should always talk to your coach before starting a coaching session. During this time, you can get to know him and establish rapport and trust and tell them what you want to work with them. Coach Tribe offers a free discovery call to know if the coach is the right fit for you.
Talk to 2 or 3 coaches: The best way to know the best coach is to chat with more than one before you decide about the coach. It will help you discover their personality and if they resonate with you.
Look beyond the price tag: Although the price is an important element in the decision process, sometimes you should look beyond the price tag. You should take into consideration other elements that are crucial to getting the most from your coaching sessions, such as the experience and coaching method. After all, investing in yourself is by far the best investment you can make.
Choose the coaching language: when it comes to successful coaching, language is crucial. You should always choose a coach who speaks your language, to be comfortable while expressing your feelings and your thoughts.
"If you talk to a man in a language he understands, that goes to his head. If you talk to him in his language, that goes to his heart." Nelson Mandela.
Coach Tribe has more than 30 coaches who speak more than 18 different languages to help you find the right coach you can communicate with easily. overall, you should be mindful and present in the session and not spend your time searching for words that express your thoughts.
Search for an entire system: instead of looking for an individual coaching session, always try to find an entire system that can provide all aspects of support you may need to help you achieve your personal or professional goals.
To sum up, you should always search for experience and expertise in the coach you want to hire. You should look for someone that resonates with you, you can trust, and has a learning and growth mindset. Always read testimonials to know what to expect. If you want to get started, don't hesitate to go to Coach Tribe and look for its coaches or send us an email at Contact@coachtribe.co.